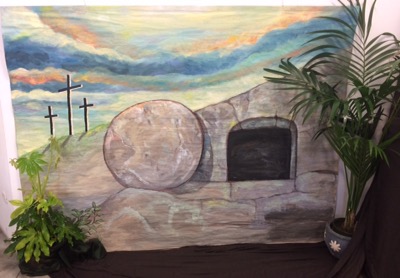 Greetings from the Centro Evangelico!
We had a wonderful Easter celebration with many unbelievers in attendance.
We started with a traditional Umbrian breakfast of cheese bread and eggs.
Then we enjoyed worship led by the choir and children's choir.
Finally we listened to a wonderful message on Jesus' words on the cross.
The Gospel was proclaimed, may Jesus Christ be praised!
The Whitmans