Summer is an interesting time in Italy…if traditionally we had a "siesta time" (to borrow a Spanish term), in many ways summer feels like three months of siesta.
It's understandable because of the sweltering heat and the fact that many people chooses to go on vacation during this time.
However, there has been little siesta for us. Despite having to give up our Radio Luce radio frequency because of the maintenance costs and diminishing gifts (it cost us $5,000 a month to run), we have not really had time to slow down.
We had a WONDERFUL vacation Bible school in June, after school go out, continued teaching and preaching and ministering to people here.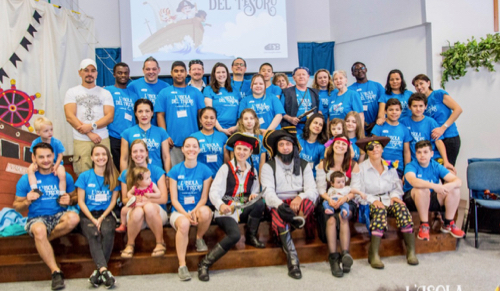 As a family we will be able to take a week off, then back for a wedding of a couple in our church and preparations begin for fall ministry already. The kids have enjoyed time with their grandparents( including grandparents from America!!), reading and playing!
Saturday I head to Avigliana (Torino) to participate in a discipleship course. They have asked me to preach and to teach on the subject of Spiritual Disciplines. I now have three days to finish preparing the course, so I need your prayers!!
Thank you for your prayers!